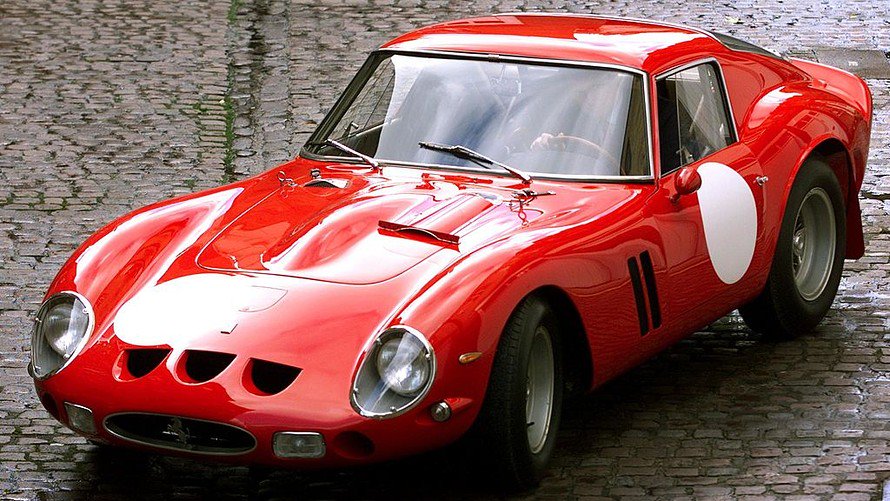 This $38.5 million Ferrari tops the list of world's most expensive classic cars
Owning a piece of automobile history may give you more than the pleasure of driving around in olden style.
Classic, usually luxury, cars, have fetched millions in auctions in recent years, a good investment for the lucky few who sold them.
According to Money SuperMarket.com, the classic-car industry offered a 28% return over the past year.
MoneySuperMarket put together a graphic showing the highest public-auction car sales of all time and how such sales were distributed across the years, which revealed a peak in the past couple of years.
The most expensive cars were usually developed around 1960. Vintage Ferraris RACE, -1.36% commanded top prices, and the most expensive car ever sold in an auction was a 1962 Ferrari 250 GTO, sold in 2014 for $38.12 million.
That car, currently valued at $38.56 million, was the second 250 GTO to be built, and one of fewer than 40 to ever be made.
Other top sales included a 1954 Mercedes-Benz W196 DAI, -0.52% a Formula One racing car, which sold in 2013 for nearly $29.6 million and currently is worth about $30.4 million. A 1955 Jaguar D-Type sold last year for $21.8 million.
No. 4 top sale was a 1932 Bugatti Royale, sold in 1987 for $9.8 million and currently worth more than double that. The fifth top sale involved a 1939 Alfa Romeo, sold in August for $19.8 million.
Representing American car makers further down the list, a 1968 Ford GTO F, +0.55% comes in at No. 8 with a price tag in 2012 of $11 million; it's currently valued at $11.5 million. And in 16th place, a 1950 GM Futurliner GM, -3.39% sold in 2006 at $4.3 million and has since increased in value to $5.1 million.