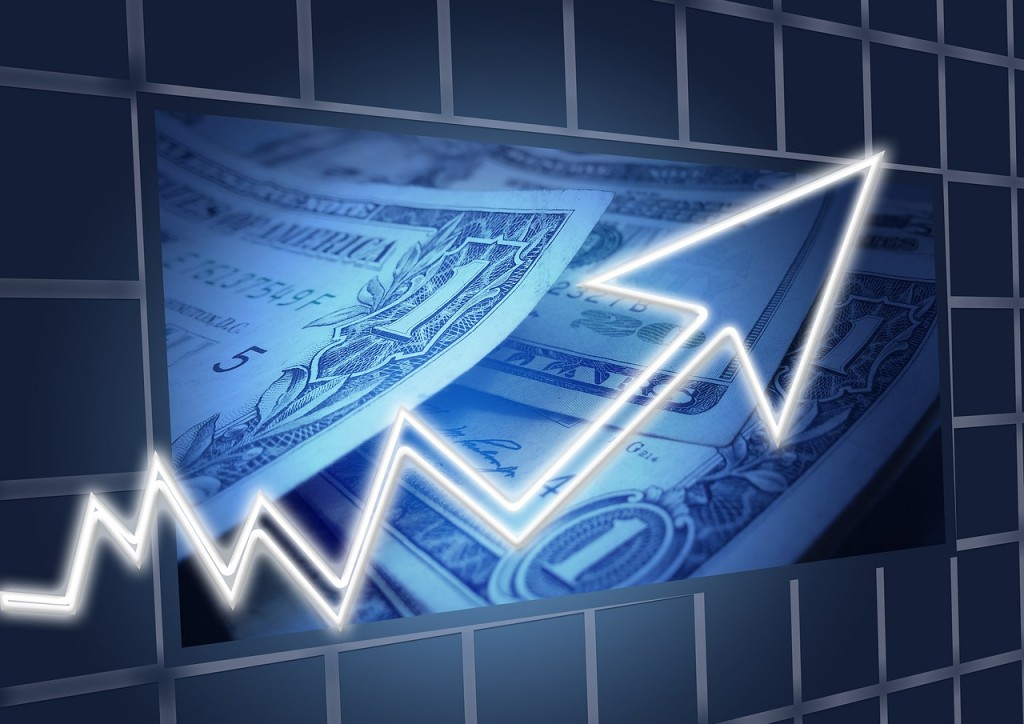 Classic Cars are accelerating their owner's bank balances almost as effectively as they fulfil their dreams of speed, according to a new report from AXA ART and ADEMY (Automotive Data Evaluation Market Yield) database. The report shows that Classic Car values have delivered an average 192% growth in investment value in the ten years between 2006 to 2017, compared to an 84% increase in values for the S&P Global Luxury Index.
The report, which has been developed using data on Classic Car transactions between 2006 and 2017, shows that since 2006, Classic Cars have performed consistently strongly against other alternative investment asset classes, with a peak in 2015.
While current market conditions have seen some reversal in recent gains, driven by more cars coming onto the market which has depressed prices in the past 12 months, the Classic Car market has still delivered 3% year-on-year growth in 2017.
The biggest drivers for long-term growth are the 'Top-Lot' category cars, worth $1million and above, with sales of $1million cars at the key Pebble Beach auctions in 2017 jumping by 25% to 70 cars, compared to 2016. Cars in the $1 million+ category accounted for 40% of the market value, despite being just 2% of the volume.
However, there is also a growing trend for buyers to purchase Small-Cap (less than $100,000 in value) to Mid-Cap cars ($100,000 - $1million) that they remember from their youth, resulting in strong demand for Porsches from the 1980s and 1990s.
Privded by: Axa Art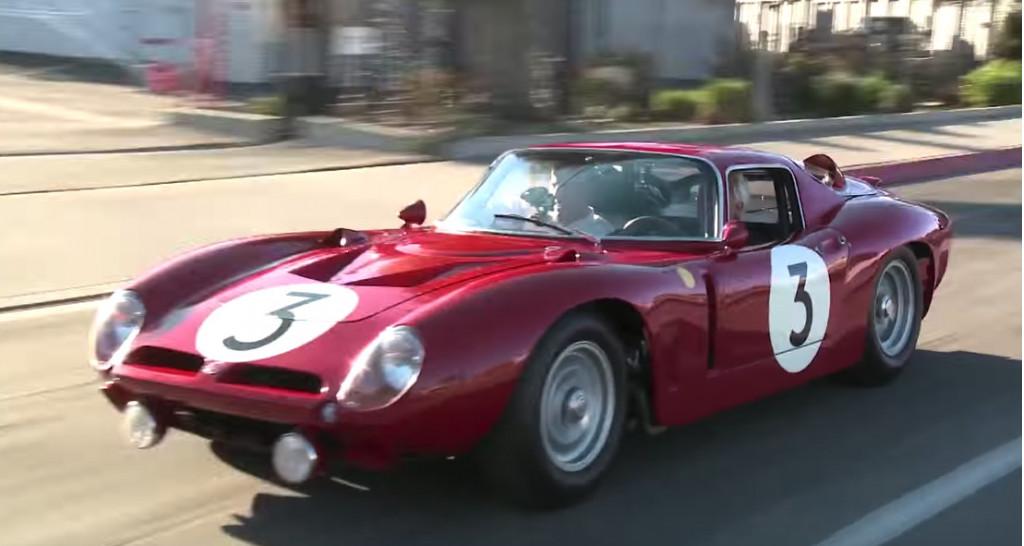 If someone ever utters the phrase, "Do you want to see my class-winning Le Mans race car?" to you, the answer is always yes. It's unlikely that you'll hear such a phrase, however, unless your first name is Jay and your last one Leno.
Such a phrase was said to Jay, and thankfully he answered correctly. That's why we get to watch him and his pal Bruce Meyer ogle a gorgeous 1965 Bizzarrini race car in the latest episode of "Jay Leno's Garage."
Bizzarrini is the automotive company founded by one Giotto Bizzarrini. An Italian engineer who originally worked for Ferrari, Bizzarrini was fired in 1961 during the infamous Palace Revolt time period. He responded by taking his design and engineering skills out the door and provided work for other Italian automakers while also producing a few of his own cars.
If you've heard of the automaker Iso, then you've seen some of Bizzarrini's lovely work. Also, Bizzarrini is the man responsible for the amazing Ferrari 250 GT that became the famed Breadvan. His own cars resemble some manner of design boasting the sort of lines you'd also find on Ferraris and Isos of the same period. One of Bizzarrini's cars is the 1965 red beast you see here in Jay's garage. It competed at the 1965 24 Hours of Le Mans, where it won the 5,000-cc and over class. It also finished 9th overall.
This specific car features an engine up front though set way back in the chassis for optimal weight distribution. The engine is also just as much a work of art as the car itself. You'll see eight individual throttle bodies wearing trumpets. They all sing together to create beautiful music, and it pairs perfectly with the low-slung shape of this gorgeous Bizzarrini.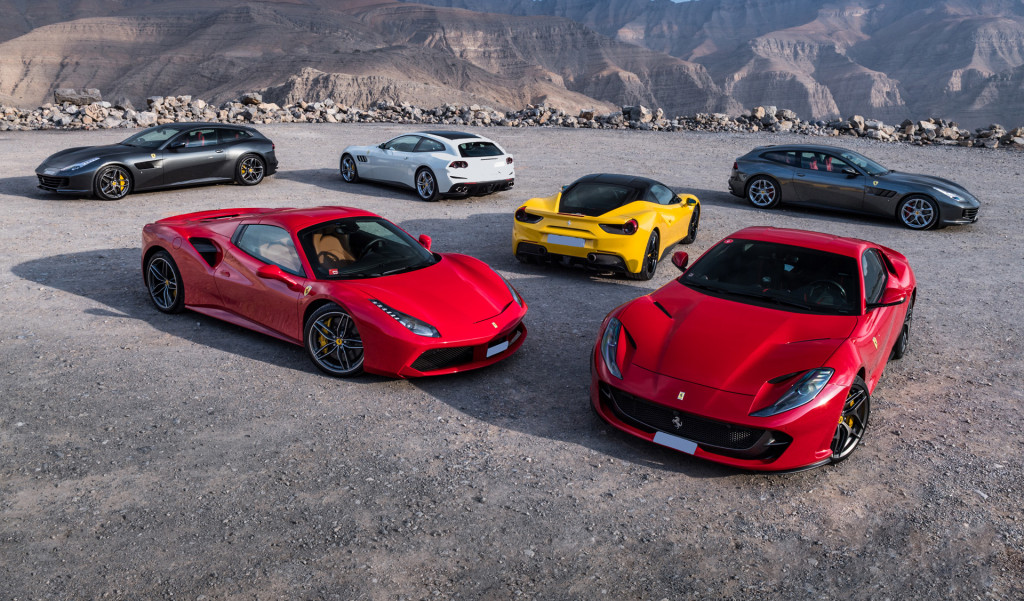 Since it was floated on the New York Stock Exchange in 2015, Ferrari has seen its shares rise from an opening price of $52 to 106.65 at the previous close. That's because the company is making major efforts to please investors including ramping up production and launching new, more mainstream models. Yes, we're talking about the recently confirmed SUV.
After years of limiting annual production to 7,000 units under the reign of Luca di Montezemolo, current Chairman Sergio Marchionne increased the number to 8,014 in 2016. The number is on track to reach 8,400 units this year and could hit 9,000 in 2018, one year earlier than Ferrari's official target.
The information was revealed to Bloomberg by a person familiar with the matter. The source also said that Ferrari will have to double the number of shifts at its Maranello plant to two per day in 2018 to meet the increased demand. Despite the increase, the wait time for one of the company's cars is still expected to be about a year. It seems the number of people who can afford a Ferrari have increased substantially in recent years.
Note, Ferrari won't be slowing down at 9,000 units. With the arrival of the SUV around 2021, and possibly a new entry-level sports car, Ferrari's annual production is expected to fly past the 10,000-unit mark. At this point, though, the company will have to face much stricter emissions regulations, which is why Marchionne has said most new Ferraris will be hybrids from 2019.
Before you start fretting about seeing a red car on every corner, note that Ferrari is likely to continue to limit sales in established markets. The company has previously stated that it sees the number of high-net-worth individuals growing the most in emerging markets, so most of the new production will likely be earmarked for those markets.
And Ferrari constantly gauges the demand for its cars in keeping with a philosophy laid out by founder Enzo Ferrari to always produce less cars than the market can sustain.
"The founder of Ferrari in 1947 had a clear view that we produce one car less than the market demands, so, as long as we pay attention on that rule, we'll be fine," Marchionne has previously said.