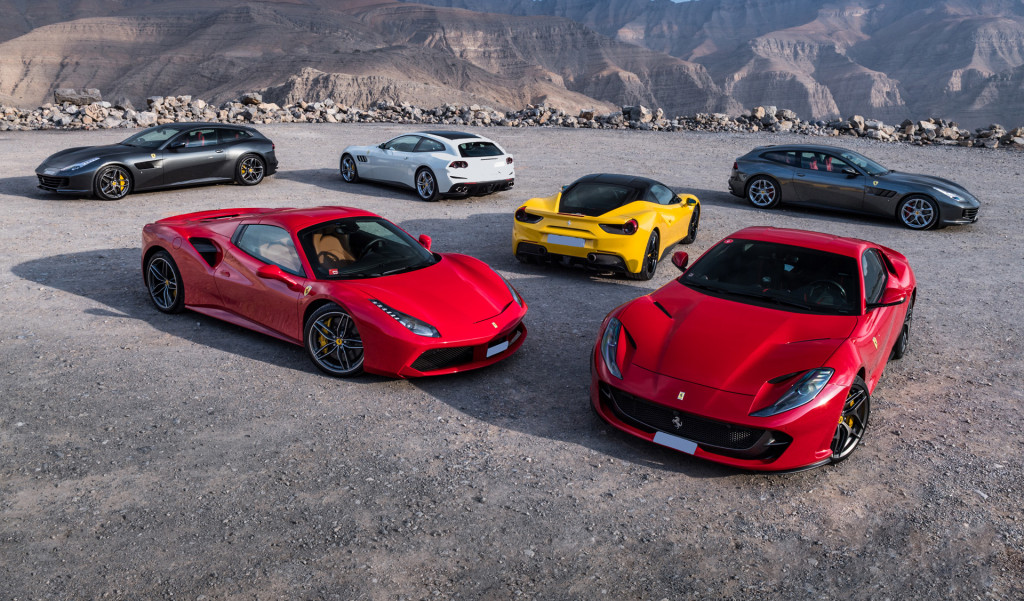 Since it was floated on the New York Stock Exchange in 2015, Ferrari has seen its shares rise from an opening price of $52 to 106.65 at the previous close. That's because the company is making major efforts to please investors including ramping up production and launching new, more mainstream models. Yes, we're talking about the recently confirmed SUV.
After years of limiting annual production to 7,000 units under the reign of Luca di Montezemolo, current Chairman Sergio Marchionne increased the number to 8,014 in 2016. The number is on track to reach 8,400 units this year and could hit 9,000 in 2018, one year earlier than Ferrari's official target.
The information was revealed to Bloomberg by a person familiar with the matter. The source also said that Ferrari will have to double the number of shifts at its Maranello plant to two per day in 2018 to meet the increased demand. Despite the increase, the wait time for one of the company's cars is still expected to be about a year. It seems the number of people who can afford a Ferrari have increased substantially in recent years.
Note, Ferrari won't be slowing down at 9,000 units. With the arrival of the SUV around 2021, and possibly a new entry-level sports car, Ferrari's annual production is expected to fly past the 10,000-unit mark. At this point, though, the company will have to face much stricter emissions regulations, which is why Marchionne has said most new Ferraris will be hybrids from 2019.
Before you start fretting about seeing a red car on every corner, note that Ferrari is likely to continue to limit sales in established markets. The company has previously stated that it sees the number of high-net-worth individuals growing the most in emerging markets, so most of the new production will likely be earmarked for those markets.
And Ferrari constantly gauges the demand for its cars in keeping with a philosophy laid out by founder Enzo Ferrari to always produce less cars than the market can sustain.
"The founder of Ferrari in 1947 had a clear view that we produce one car less than the market demands, so, as long as we pay attention on that rule, we'll be fine," Marchionne has previously said.