Museo Enzo Ferrari: Game Changers Exhibition
The "Game Changers" exhibition recently opened at the Ferrari Museum in Monza, celebrating the Prancing Horse's Spirit of Innovation.
Since its earliest days, Ferrari has been renowned for its passionate soul and focus on both the future and innovation, which has always been driven by the pioneering spirit of its founder.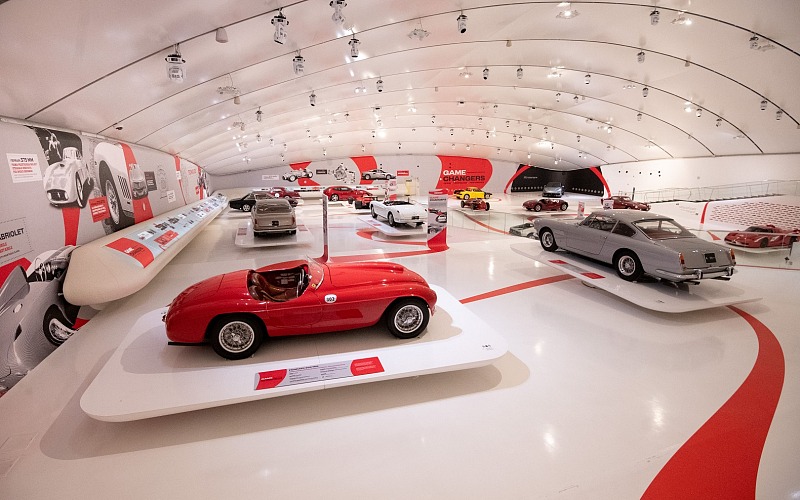 The very first car, a 125 S in 1947, was the start of what was to come. A completely original design powered by a high-revving but lightweight 1500cc V12 engine. It arrived and marked the start of a long series of game-changing cars that made history and left an indelible mark on the automotive world.
This is the starting point of the Museo Enzo Ferrari's new Game Changers exhibition, which showcases some of the most significant cars in Prancing Horse history in a wholly new context, this time telling the Maranello marque's story through the eyes of innovation.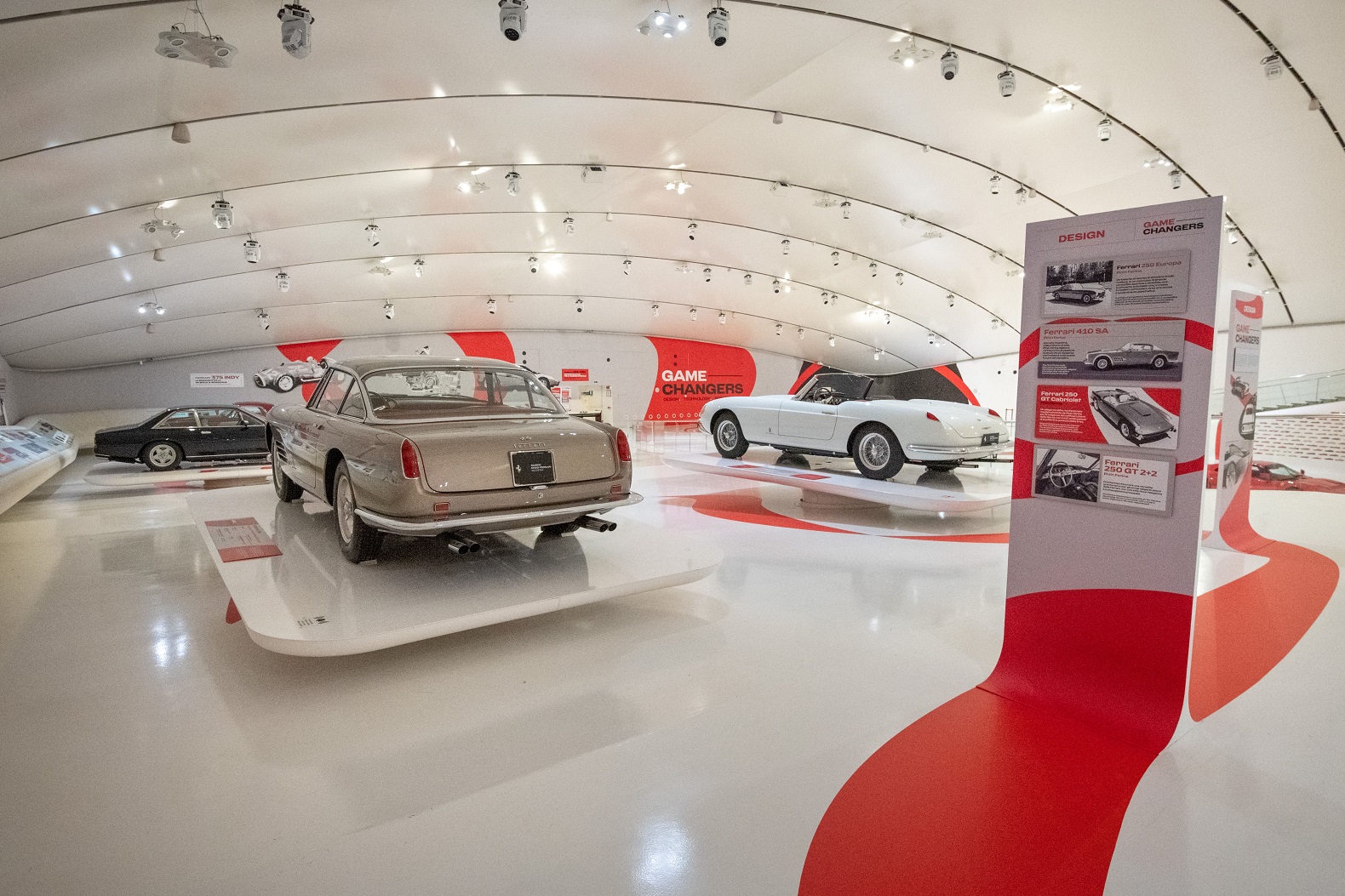 Game Changers will take you on a journey of exploration of Ferrari's most revolutionary models and their futuristic designs, the most innovative technology it adopted in its competition and GT cars alike, and the outstanding performance delivered by its relentless research and development which resulted in its most unforgettable victories.
The story at the exhibition is divided into three sections: design, technology and performance.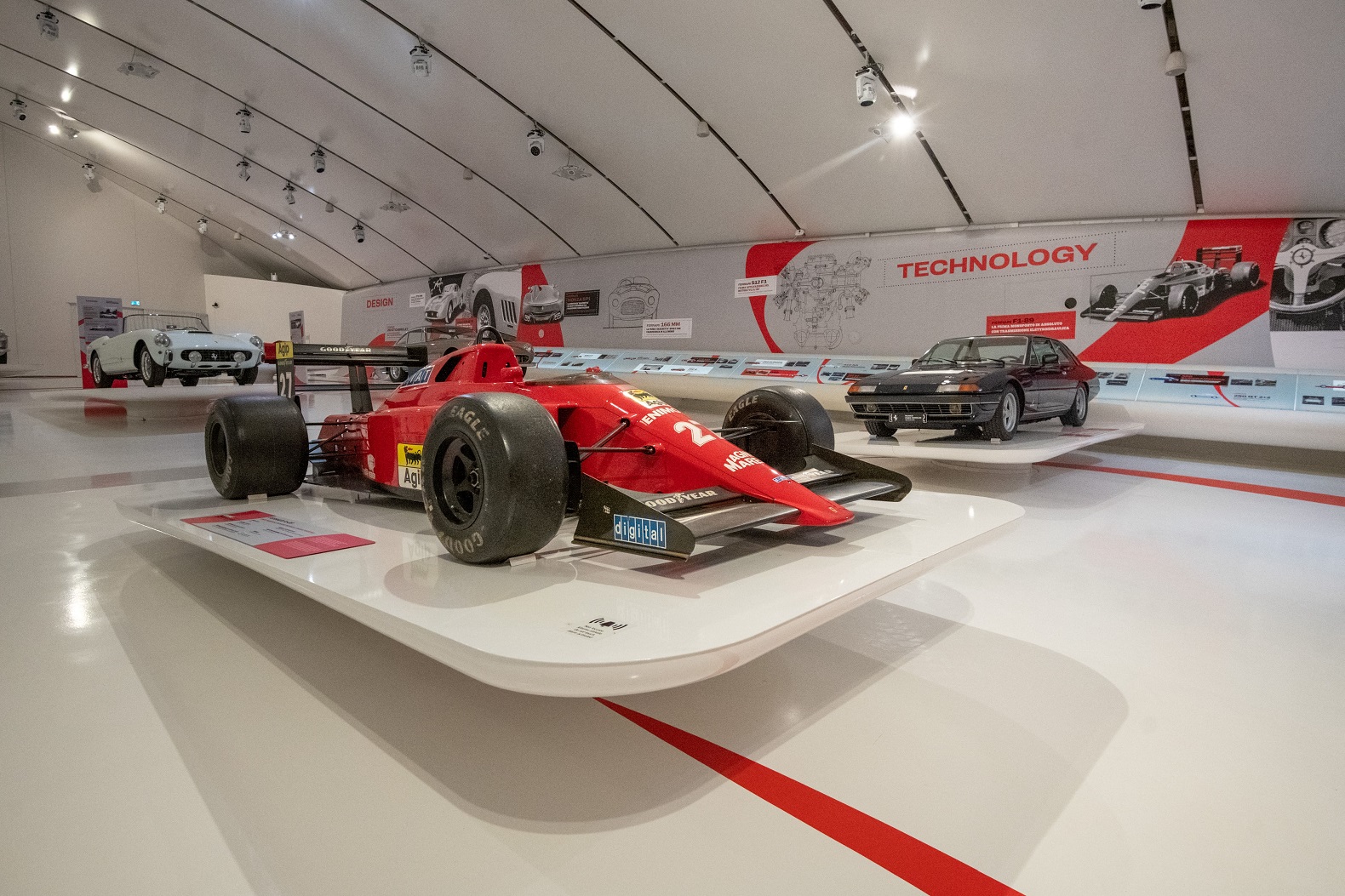 Outstanding examples of virtuoso design are the 375 MM, penned by Pinin Farina in 1952 which was also the first one-off commissioned by Roberto Rossellini for Ingrid Bergman, and the 166 MM, the first aluminium-bodied Barchetta.
A prime example of Ferrari's technological innovation is the 400 Automatic, the first 2+2 Grand Tourer in 1976 with the automatic gearbox. A Ferrari F1-89 is also on view, the first-ever single-seater to adopt an electrohydraulic gearbox.
In the Performance section, visitors can admire the 1973 365 GT4 BB, the first mid-engined GT Berlinetta with an original 180° V12, and 2005's Ferrari FXX, the first model in a Prancing Horse special series designed specifically for track use.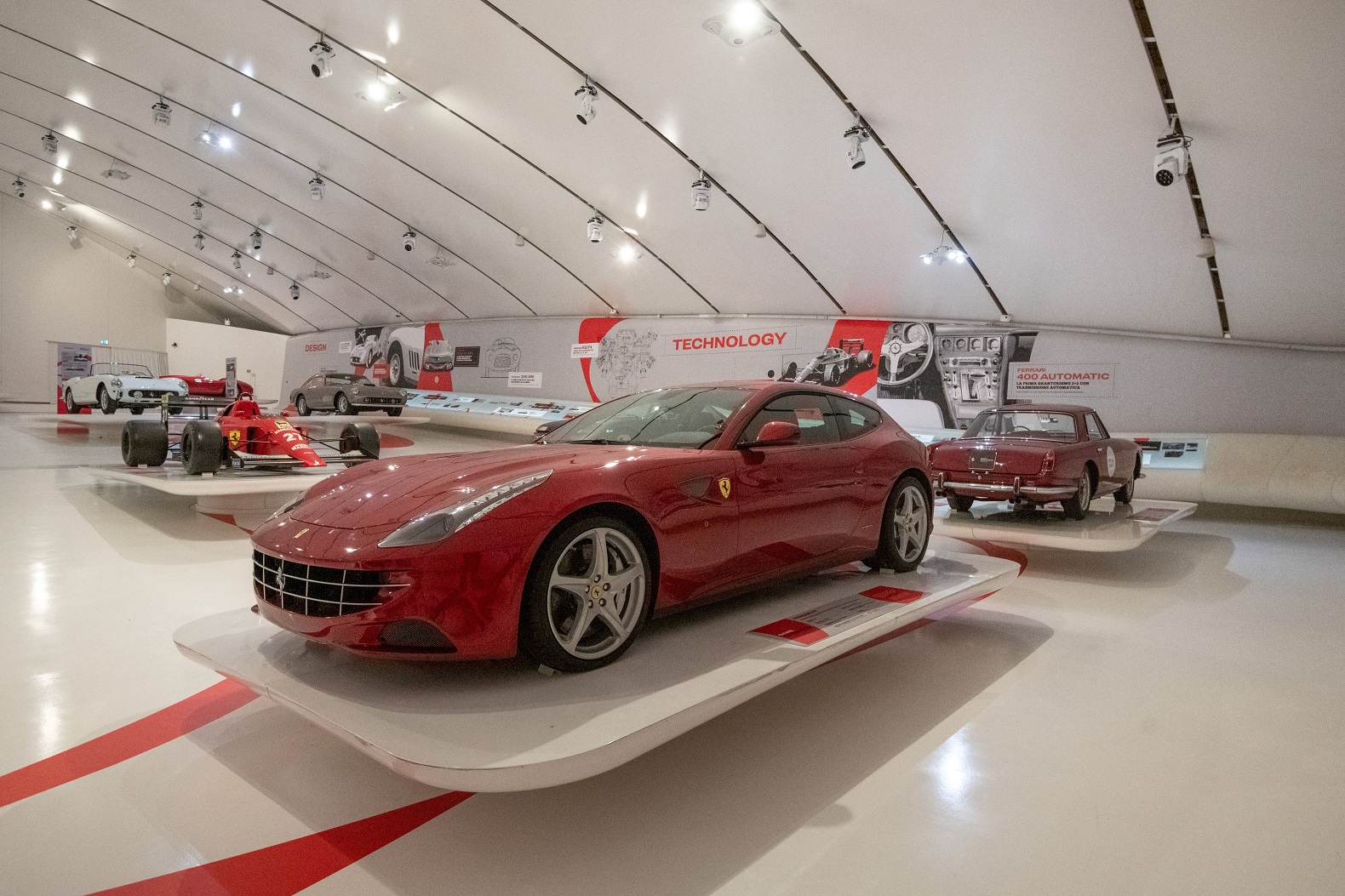 Innovation is a subject close to Ferrari and the exhibition concludes with the latest game-changer, the Purosangue, a four-seater, four-door, this being a first for Ferrari. This is a completely original design in every way
The Game Changers exhibition runs at the Museo Enzo Ferrari in Modena from now until 17 February 2024.
More details can be found on their museum website page:
https://www.ferrari.com/en-EN/museums/game-changers
If you are looking to buy or sell a Ferrari then take a look at our Ferrari-exclusive website right here: https://www.ferrarimotorcarsales.com/home/home
To list your stock with us then please contact Classic Motors For Sale for some great advertising and marketing offers at: This email address is being protected from spambots. You need JavaScript enabled to view it.